About The United Association
| | |
| --- | --- |
| The United Association dates back to the year 1889. Since then, no other organization has served the training needs of the piping industry like the United Association. For over a century, the UA has been training the most highly-qualified workers in the United States and Canada. Over the past several decades, the United Association's training programs have produced a stable, skilled workforce responsible for building and maintaining piping systems in the various industrial and residential facilities that make up the North American landscape. For more information about the United Association's past and present history of quality, visit the United Association site at: http://www.ua.org/. | |
| | | |
| --- | --- | --- |
| | | |
| | | |
| | | |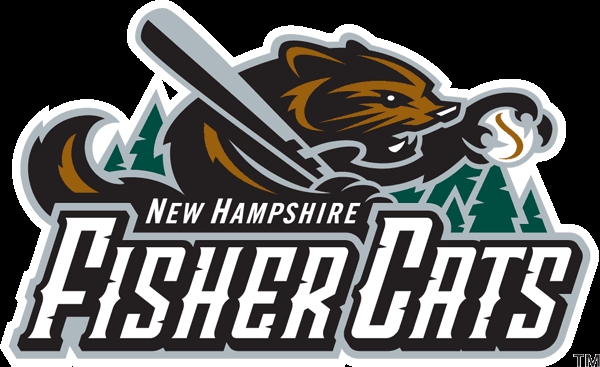 Union Night at the Fisher Cats!
* Dinner and a Game *
Friday August 21 - 7:00 pm
Local 131 would like to have a BIG showing of solidarity at this event.
Tickets are FREE !!
(a $21 value)
includes game and all-you-can-eat burgers, dogs, beans, salad, cookies, water, punch & iced tea.
Deadline to order: July 31st.
---
Local Union 131 Golf Shirts for sale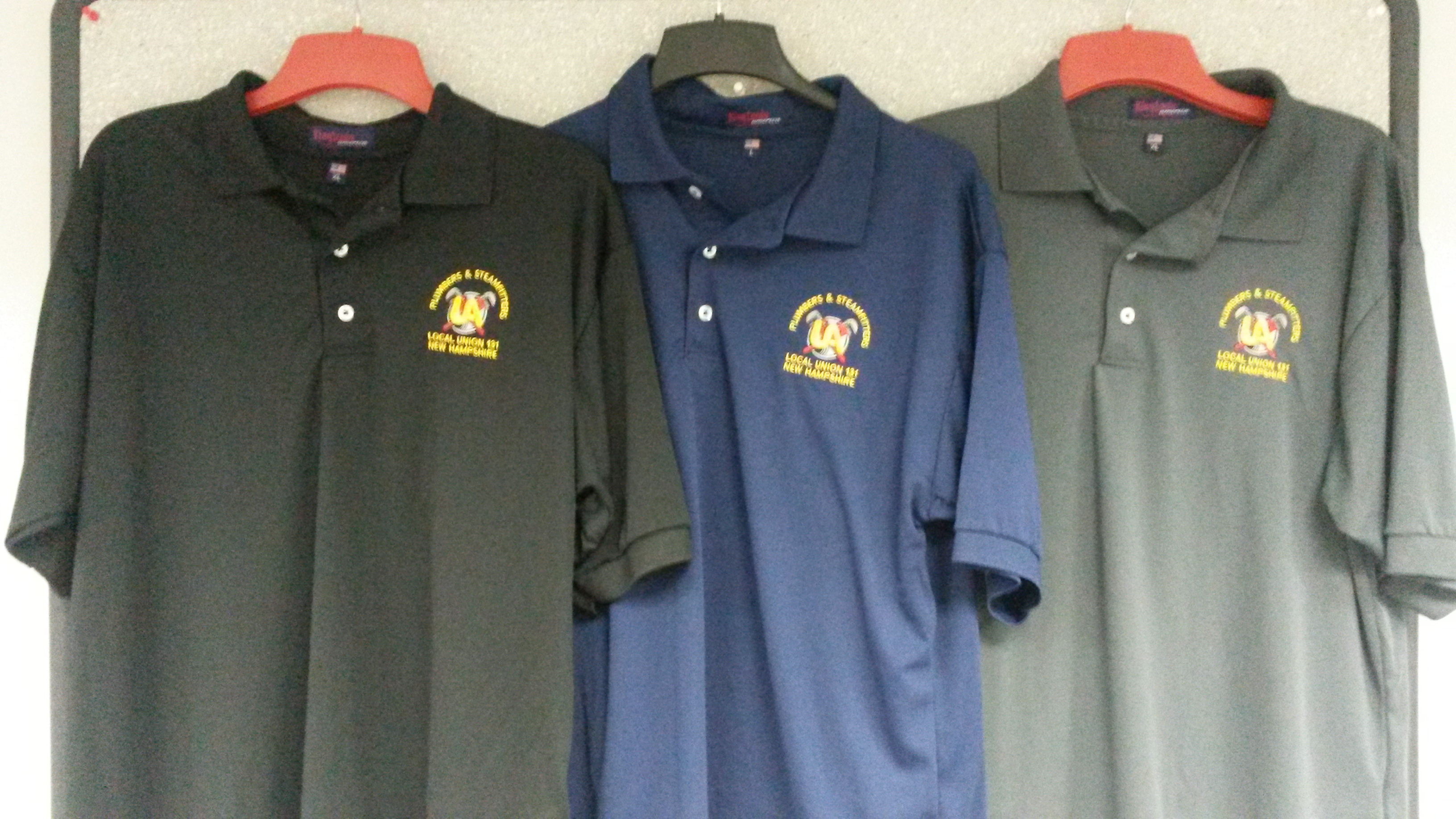 Colors: black, navy, grey
Sizes: Large, X-Large, XX-Large
$38.00
---
Congratulations to Brother Apprentice Stephen Desley !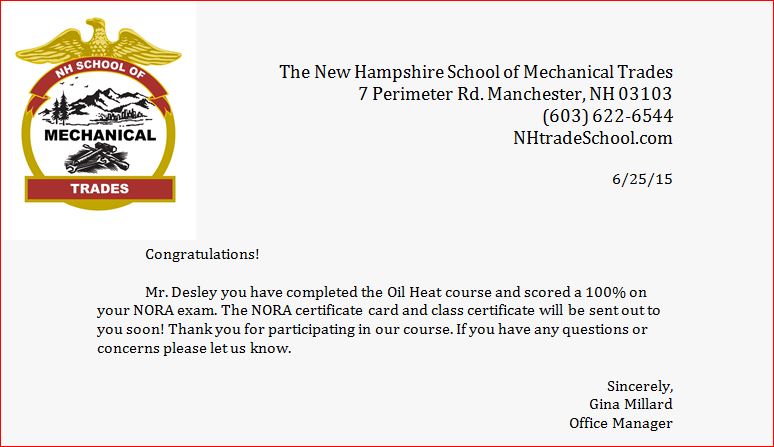 ---
Elections Announcement
Since ALL nominees for all open positions this election cycle were unopposed, there was NO election vote required for 2015.
Positions filled:
Business Manager: David Pelletier
Business Agent: Steven Lachance
President: Pete Boisvert
Vice-President: Jeff Welch
Recording Secretary: Dan Coffey
Inside Guard: George Stitt
Executive Board: Rich Lamarre and Tom Harvey
Fiance Committee: Eric Berry
Plumbers Exam Board: Kevin Morse
Fitters Exam Board: Al King
Scholarship Committee: Jesse Torosian and Wayne Schoch
Funds Trustees: Charles Harte
---
---
CANCELLATIONS AND NOTICES




Next Union Meeting: Sept 9, 2015 / 7:00 PM

July & August meetings have been canceled

The September meeting is a QUARTERLY Notified Meeting

---

MEMBER NEWS

CONDOLENCES

Dennis J Soucy
(March 15, 1951 - July 4, 2015)

Berwick, ME- Dennis J. Soucy, 64, of Mayflower Lane died at his home on Saturday July 4, 2015.

Born March 15, 1951 in Rochester, NH, the son of the late Leo L. and Lillian (Dodier) Soucy. He graduated from Noble High School and later went on to work as a pipefitter for Local 131 in Manchester.

Dennis is survived by his two sons, Michael D. Soucy of Rochester and Marc Soucy of Rochester; his former wife Sharon Dumont; a daughter, Jade Brandis of CA; four grandchildren, Madison Soucy, Jaylen Soucy, Angel Brandis and Olive Brandis; two brothers, David P. Soucy and his wife Carol of Lebanon, ME and Wayne M. Soucy and his wife Lisa of Barrington, NH; and a sister Camille St. Hilaire and her husband Richard C. Smith of Berwick.

Calling hours will be held on Saturday July 11, 2015 from 10-12 at the McIntire McCooey Funeral Home 301 Main Street South Berwick, ME. A celebration of life will follow at The Somersworth VFW from 12-4.

In lieu of flowers donations can be made to the Cocheco Valley Humane Society 262 county Farm Road Dover, NH 03820.

CONGRATULATIONS

ANNOUNCEMENTS

OTHER NEWS

CLASSES & SEMINARS




Plumbing Seminars 2015

AT THE UNION HALL in Hooksett NH

Wednesday February 04 6:00pm – 9:00pm

Wednesday May 06 6:00pm – 9:00pm

Wednesday August 05 6:00pm – 9:00pm

Wednesday November 04 6:00pm – 9:00pm

Gas Fitting Seminars 2015

AT THE UNION HALL in Hooksett NH

Wednesday March 04 6:00pm – 9:00pm

Wednesday June 03 6:00pm – 9:00pm

Wednesday September 02 6:00pm – 9:00pm

Wednesday December 02 6:00pm – 9:00pm

******************************

Cost

Members - free Non-members - $50.00

Attendees of all seminars are expected to bring a

Plumbing or Gas Fitting Code Book with them.

Books will not be provided at the seminars.

(Current Code Books are 2009 Edition)

NOTICE

Plumbing seminars provided by

Professional Plumbing Seminars are NO LONGER FREE

to Local Union 131 members.

For PPS schedule , please visit their website:

or call:

Richard Zannini (603) 929-7459

Jack Vaillancourt (603) 785-0221

(Gas Fitting Seminars will continue to be provided

at no charge to Local Union 131 members.)

NOW AVAILABLE

ON-LINE OSHA10 Course

ONLY $18.00

---

UA Educational Opportunities

Course Registration:

(On-Line/UA Training Centers)

Log into www.UANET.org

Click on UA Training at top of page
Click on UA Course registration
Scroll through complete course listings
Click on course name for more information

______________________________________

UA College On Demand:

(On-line college courses through Washtenaw Community College, Ann Arbor, MI)

Please Note: Completion of "Introductory to Blackboard" course is a prerequisite!

Log into www.UANET.org

Click on UA Training at top of page
Click on UA University
Click on College on Demand (COD) right hand side of page
Click on Construction Supervision (UAS) classes
Click on registration request for Construction Supervision
Follow the prompts!